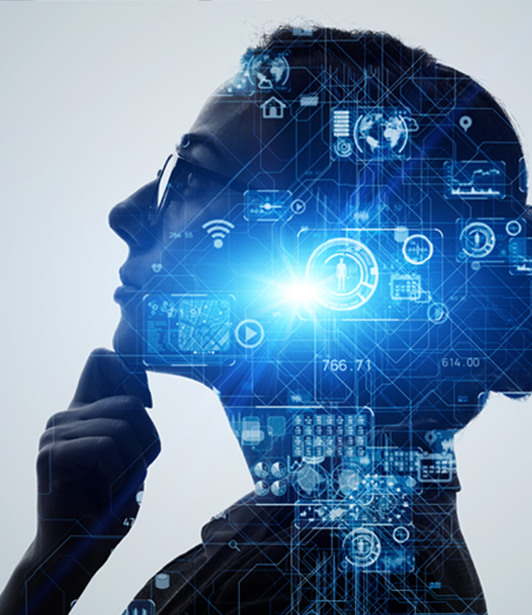 Privacy Policy
Advantage Payment Services (APS) recognize that the cornerstone of our success is the trust and confidence of our customers.  APS collects and uses personal information for legitimate business purposes only and our privacy policy is to continue to protect the privacy rights of both clients and consumers. To provide you with the most effective and convenient access to our range of products and services, APS must maintain information about you.  Keeping customer information secure and private is one our top priorities.  This notice is to let you know how we collect information about you, the type of information we collect, and what we may disclose to our non-affiliated third parties.  It also states the steps we take to protect non-public personal information.
Collection of Personal Information
Sharing and Use of Personal Information
Protecting Personal Information
APS is a North Dakota based business provider of consumer identification services, payments, payment card, payment processing, and related services industries. APS does not collect and store consumer information gathered from our web site. APS' web site is not responsible for the privacy practices or content of links to other sites.
COLLECTION OF PERSONAL INFORMATION
We must collect a certain amount of information to provide customer service, offer new products or services, administer our products, and fulfill legal and regulatory requirements.  We collect this information in a number of ways. You are asked to submit information to us while submitting applications, discussing your application(s) with us, or providing feedback to us.
APS uses client contact information to send information to the client to market new and additional services;
Contact information is used to contact the client regarding items with your account when necessary;
APS collects financial information for billing purposes and may use that information for the collection of past-due accounts;
APS uses client IP addresses to diagnose problems with its server, and to administer its web site. IP addresses are kept solely in web-server log files and are not used to identify individual clients. It is not linked to client accounts or any other demographic information;
APS uses cookies to track the position of its clients within its site. This cookie is a session cookie, and it is discarded when your browser is exited.

 
SHARING AND USE OF PERSONAL INFORMATION  
While acknowledging the importance of protecting customer information, we may find it necessary in the course of conducting business to disclose any of the information we collect about you, in some or all of the following circumstances:
Information may be shared with non-affiliated third parties (as permitted by law) who are assisting us by performing services of functions on our behalf, and with whom we have written agreements with;
Information may be shared with non-affiliated third parties (as permitted or required by law) such as compliance with subpoena, fraud prevention, or compliance with an inquiry from a government agency or regulator.
PROTECTING PERSONAL INFORMATION
APS regularly assesses, manages, and controls risks relating to the security and confidentiality of the information obtained through the general course of business.  APS has physical and electronic controls in place to protect the information against unauthorized access or use. Security enhancing software, password protection on database access for employees and clients, compliance audits, employee training, backup and recovery procedures, physically secure office buildings and procedural safeguards are used to assure consumer privacy. 
Employees are required to comply with our established privacy policies/procedures, which exist to protect the confidentiality of customer information.

 

Any employee who violates our privacy policies will be subject to a disciplinary process;
Employees access the information only on a business need-to-know basis;
We use security procedures to maintain the confidentially of the information we collect and to guard against unauthorized access, such as locked files, user authentication, encryption, patching, server hardening, data management, intrusion detection, intrusion prevention,

 

anti-virus, logging and monitoring, and firewall technology;
APS uses client IP addresses to diagnose problems with its server, and to administer its web site. IP addresses are kept solely in web-server log files and are not used to identify individual clients. It is not linked to client accounts account or any other demographic information;
APS web site uses 128-bit SSL encryption to make all communications with its site private;

 

APS web site uses secure usernames and passwords to authenticate users on our system;

 

APS

 

network data are protected by Firewall rules configured to a minimum of OWASP 3.0 using Microsoft Azure and native Azure Log Analytics.
STEPS YOU CAN TAKE TO HELP US KEEP YOUR INFORMATION SAFE
Choose complex, independent passwords for each account(s) you maintain with us. Do not use anything related to your birthday, address, phone number, or any other easily guessable information in your password. Change vendor-supplied/default passwords. Do not reveal a password over the phone to anyone. Do not share passwords or hint at the format of a password. Do not disclose username or passwords with anyone. 
WEBSITE AND RELATED TECHNOLOGIES
The APS website uses "cookies" that are stored on your device. Cookies are pieces of data that allow us to collect information on how you access our website, the amount of time you spend, the information and tools you use, and how often you use it. They are used to better understand the interests of the people who use our site and improve the overall experience. Cookies do not store personally identifiable information about you.
Pixel tags (also known as clear GIFs or web beacons) are sometimes used on our website. Similar to cookies, they gather generic information on website visits to certain pages. They are not stored on your computer and do not store personally identifiable information about you.
On most devices and browsers, you can choose to be notified before you receive a cookie. You can also reject all cookies if desired. Check your device or browser settings to change your cookie preferences. If you reject all cookies, some website features or pages may not work as efficiently.
CONTACT
ADVANTAGE PAYMENT SERVICES
5050 47th ST S, FARGO ND 58104
TOLL FREE: 800.568.4478
www.advantagePAYMENTSERVICES.com